In the article Project types in ARIS Cloud you have learnt that ARIS Cloud provides you 3 different project types (Basic, Standard and Advanced) and that each project type has its own fixed set of modeling constructs (in ARIS terms: filter).
The present article deals with the databases available in the project types. The project types Basic and Standard offer 3 databases: Â New, Example, and Template (see Figure 1).

Figure 1: Databases of the Basic and Standard project type
In project type Advanced you have 2 databases at your disposal: New and Example.
A filter is attached to each database. These filters contain the modeling constructs of the selected project type and cannot be changed by the user.
New:
This an empty database, i.e. there are no groups, models or objects. The modeler starts from the scratch.
Example:
The example database shows a conventional group structure (see Figure 2) as well as models of each diagram type available in the filter.

Figure 2: Group structure - An example
The (simplified) examples are taken from the HR domain, especially from Recruiting. The intention is to share modeling know-how, and not best practice, domain-specific processes and structures (see Figure 3 and Figure 4). 
A modeler who is not yet familiar with modeling in general or the ARIS diagram types in particular can learn a lot about modeling e.g. which objects/symbols and connections are typically used, how the layout of the model looks like, how objects should be named (naming conventions), etc.

Figure 3: Example for an EPC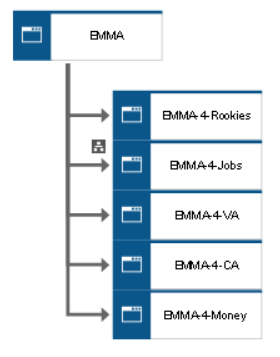 Figure 4: Example for an Application system type diagram
Template:
A template database contains a generic group structure with generic models and objects. A template database is primarily for training purposes. A modeler must not start from scratch, he/she can open or copy an existing model, rename, add, delete, copy objects and add or delete connections that are available in the set of modeling constructs.
Figure 5 gives an example for a generic group structure. Here, placeholders like Support process 2 or Process 2.2 are used to name generic groups.

Figure 5: Example for a generic group structure
If a modeler wants to create a model, he/she selects a generic model of the respective type, e.g. EPC, and modifies that model according to his/her needs. The modeler typically begins with the start event; he/she gives it the right name, for example "New employee required". Then, the activities and the events are modeled. 
Figure 6 depicts such a generic EPC, some modeling hints are inserted as free-text (see the blue boxes).
Figure 6: Example for a generic EPC
Please keep in mind, that ARIS allows you to reuse objects. If you rename an object in a template model all copies of that object are changed automatically in all models where this objects occurs. Organizational elements, IT systems and business objects are typical candidates for reuse. 
Example 1:
If you rename the Business object 1.2.1 in the EPC above into Job description, you can directly see that the names of the 2 other Business object 1.2.1 objects in this EPC are also changed to Job description (see Figure 6 and Figure 3). If you open a data model or another process model where Business object 1.2.1 occurs, you perceive that the name is changed, too.
Example 2:
If you rename IT system 4.2 in the EPC above into EMMA-4-Jobs, you can see that the name of the copy in the application system diagram that represents IT system 4 is changed, too. 
You should always consider the side-effect when you rename an object. If you do not need an existing copy of an object in a model, delete it.