Hi community!
The last 9 months I was working as intern in the ARIS product & solution marketing department of IDS Scheer AG. During my internship I finished my bachelor thesis entitled "Verwendung von ARIS MashZone an Hochschulen am Beispiel der Erstellung eines Mashups und dessen Integration in ein Notenverwaltungssystem". It is about using ARIS MashZone at universities and contains an example of a mashup with different possibilities of showing relevant data for students as well as for professors.
Here's the mashup I've created: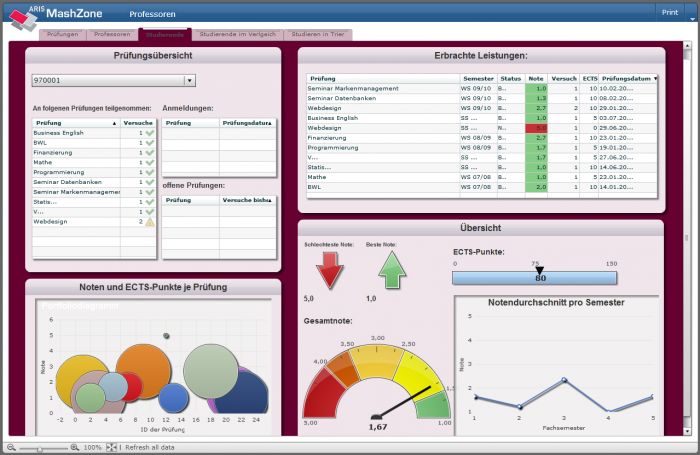 I really hope you enjoy reading it and I'm looking forward to your feedback!!
Best Regards,
Melanie